Making the decision to invest in a wall mural can be a big decision, but also an exciting one! That makes settling on a wall mural design an almost impossible task because the options are endless. Your only limit is the creativity of you and your mural artist.
As experienced wall mural artists, we decided to lend a hand and give you a few tips we've learned along the way.
Firstly, what is the purpose or function of your wall mural? Is it going to liven up your office space, add a wow factor to your business, or has your child been just dying for a comic wall?
Identifying the function of your wall mural will help you determine what style is best and give you, and your designer, a place to start. But remember, every wall mural is different, and the style can be pretty much whatever you like, regardless of function.
Pop art – this is probably what you think of when you imagine a superhero mural in a child's bedroom. But pop art can look like so much more than superhero comic designs. And you can take a look below if you find yourself struggling to imagine anything else.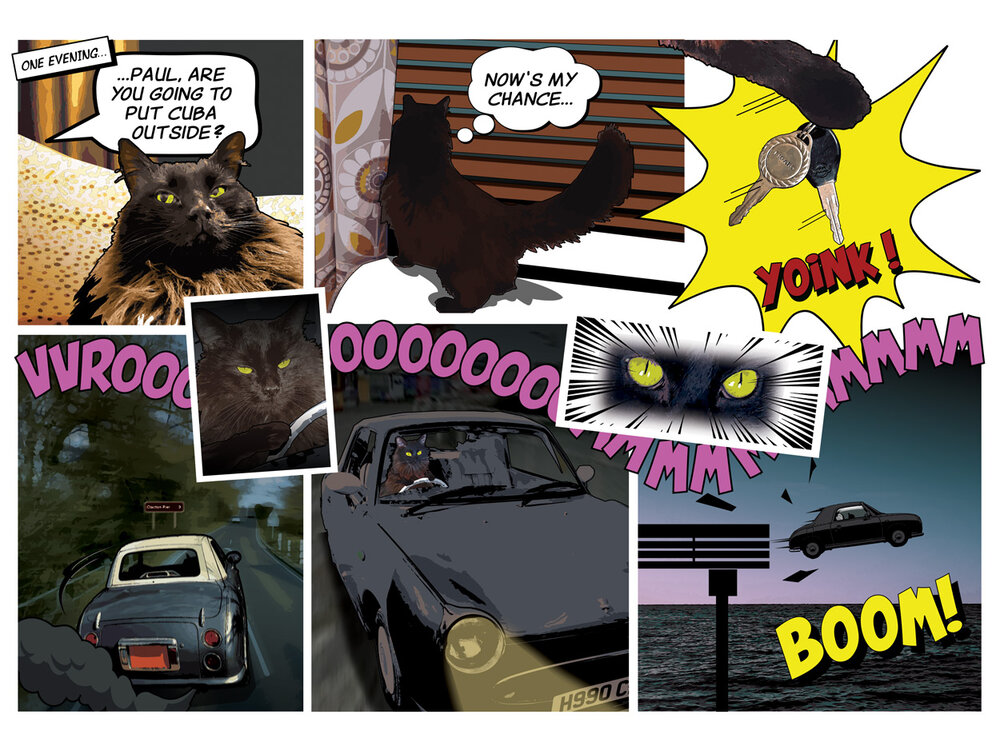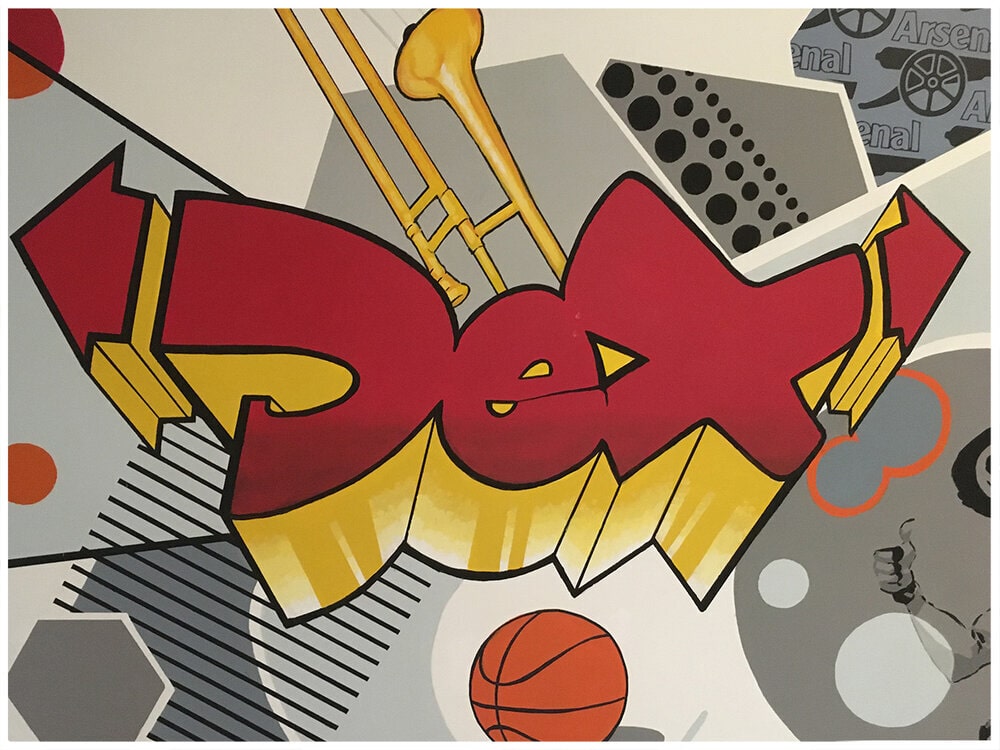 And there are countless alternative styles. Just take a look below to see for yourself. You'll find the only limit is your imagination.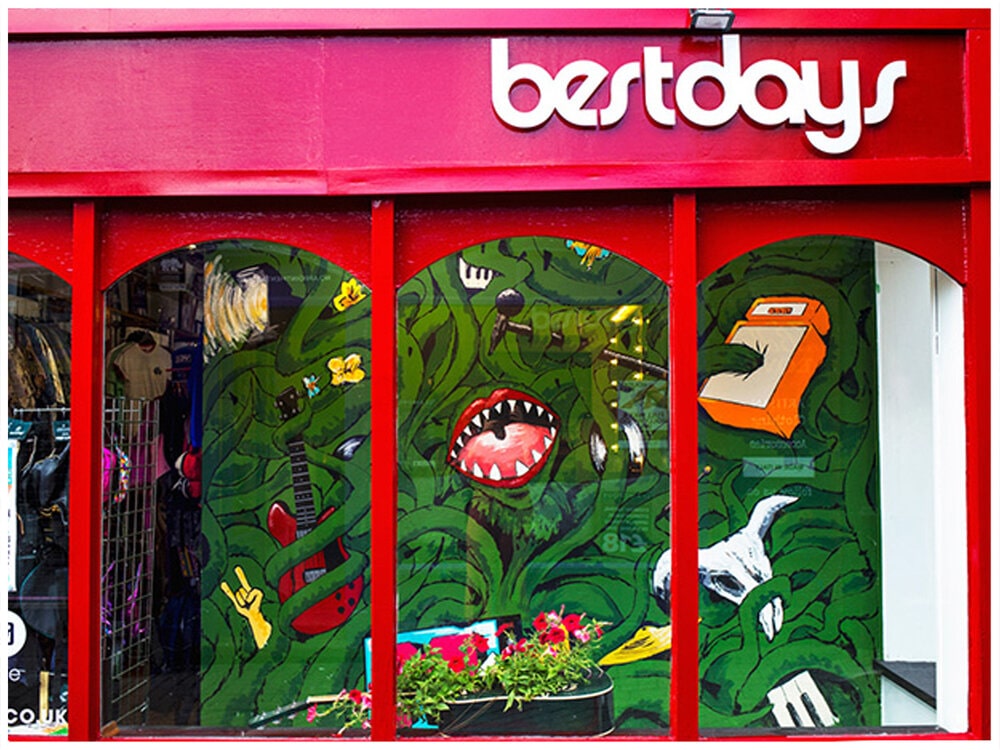 Once you know the function and purpose and have an idea about the style you'll be able to more easily determine whether you'd prefer an original work or a specifically inspired design. Every wall mural is a bespoke design, created by our resident mural artist John Livingstone.
Bespoke Studio 10 original or inspired wall mural?
So in this context, when we refer to an original work, we are referring to an artist's original wall mural designed from more vague inspirations.
And when we talk about inspired works, we're talking about works that are more heavily inspired by existing artwork like the marvel wall murals.
But inspired works aren't exclusive to pop art. For example…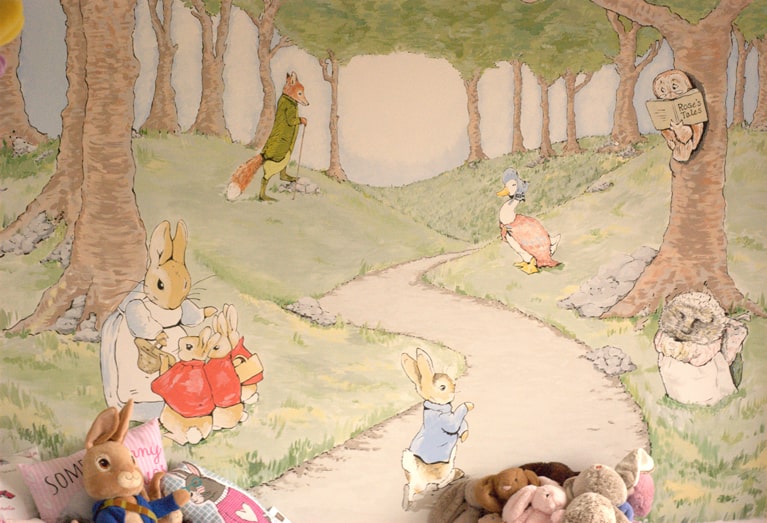 …this hand painted wall mural has a very distinctive style – and one that you might recognise. This is a distinctively familiar artistic style that's nostalgic to most of us. It was certainly part of our childhood at least. And it was wonderful to help pass such nostalgic stories onto the next generation.
But nobody can deny, that the power of Studio 10 wall murals is seen most beautifully in its original works. We often rant and rave about our wall murals and it's almost impossible to choose a favourite. But there are a couple that Studio 10 is incredibly proud of (both in vastly different styles).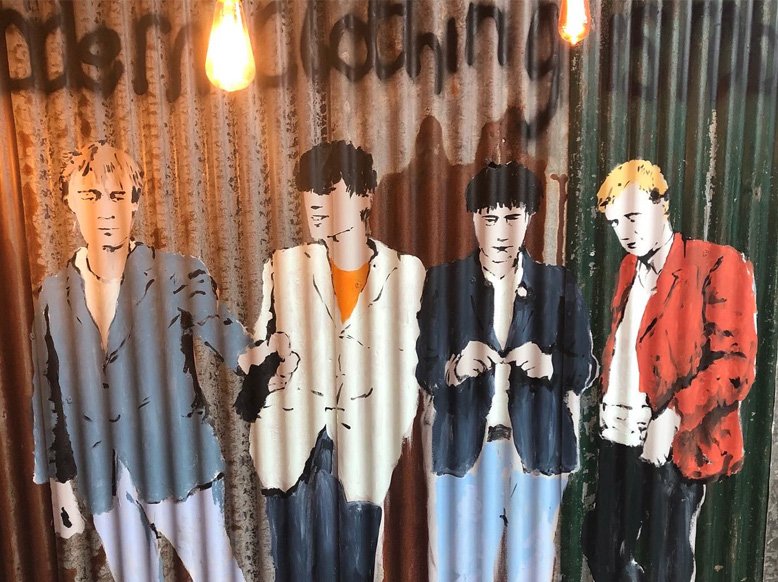 Did you know that the lead singer of the infamous Britpop band Blur (Damon Albarn) was from Colchester? Neither did we, until we were commissioned for this mural. Completed as part of a larger mural project for a local vintage shop, our resident mural artist John Livingstone worked to a specific brief. The finalised street art-inspired, wall mural depicts Blur in their recognisable lineup. You can read more about this project by taking a look at our mural portfolio here.
Another Studio 10 original we are especially proud of is what we refer to as our Can'institute' wall mural. A bespoke original work, this project was a lot of fun to design and paint. Commissioned by Colchester Canine Creche, we were more than happy to add a little extra colour to resident dog homes.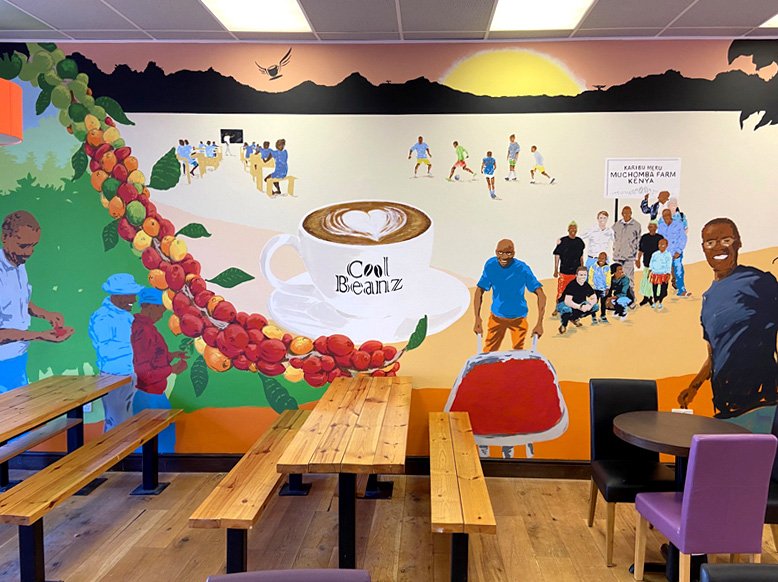 After all, the only thing more rewarding than the work we do is putting our skills to use for charities and organisations that strive to help others. That was what made this mural so rewarding (and unique). There's more than meets the eye with this particular bespoke mural project and you can read more about it by heading over to the Studio 10 portfolio.
As you can see in the examples above when it comes to an original wall mural by Studio 10, the world's your oyster! And if you decide to commission an original work, that's when the fun can begin! Here are just a few considerations to get the creative ball rolling.
Is there any imagery or specific styles that you really like the look of? This will give your artist an idea of what you're looking for.
Take TWM Planet for example. A Studio 10 original, this client gave us a couple of pointers in their brief. They were big fans of the BeaverTown's Gamma Ray brand imagery and they wanted to capture the essence of their brand as a local brewery and hotspot. They gave us free rein, and the final outcome definitely didn't disappoint!

To read more about this project (and some of our other favourites), you guessed it, they're all available in our portfolio blog and in our gallery.
Unfortunately, it's not all fun and games. As with everything there are, of course, practical questions. What size of wall mural are you looking to commission? This might also affect the final wall mural design. For example, if you'd like a wall mural with a narrative, a larger mural design spans multiple walls and wraps around the room (like the Colchester Canine Creche wall mural).
After you present your mural artist with a completed brief, that's when the magic happens. All of your ideas, inspirations, and dreams for your wall mural are combined to create incredible designs. And once you give the go-ahead, it's all hands on deck!
Another great thing about hiring Studio 10 for your bespoke wall mural is that we are incredibly flexible. We can offer as much, or as little input as you'd like and when it comes to painting the wall mural, our schedule can be adapted to fit your needs and schedule.
Hopefully, this blog has helped you choose your wall mural, or given you a few ideas at the very least. Whatever stage you find yourself at, if you are considering a wall mural, get in touch with Studio 10 today. Our team is happy to help and you could end up with a beautiful, bespoke wall mural!