Looking for a local artist Colchester? Look no further!
John Livingstone is a local artist who spearheads a passionate, creative local artist collective known as Studio 10. 
By now, you've hopefully scoped out the Studio 10 website, and are familiar with who we are, and what we do.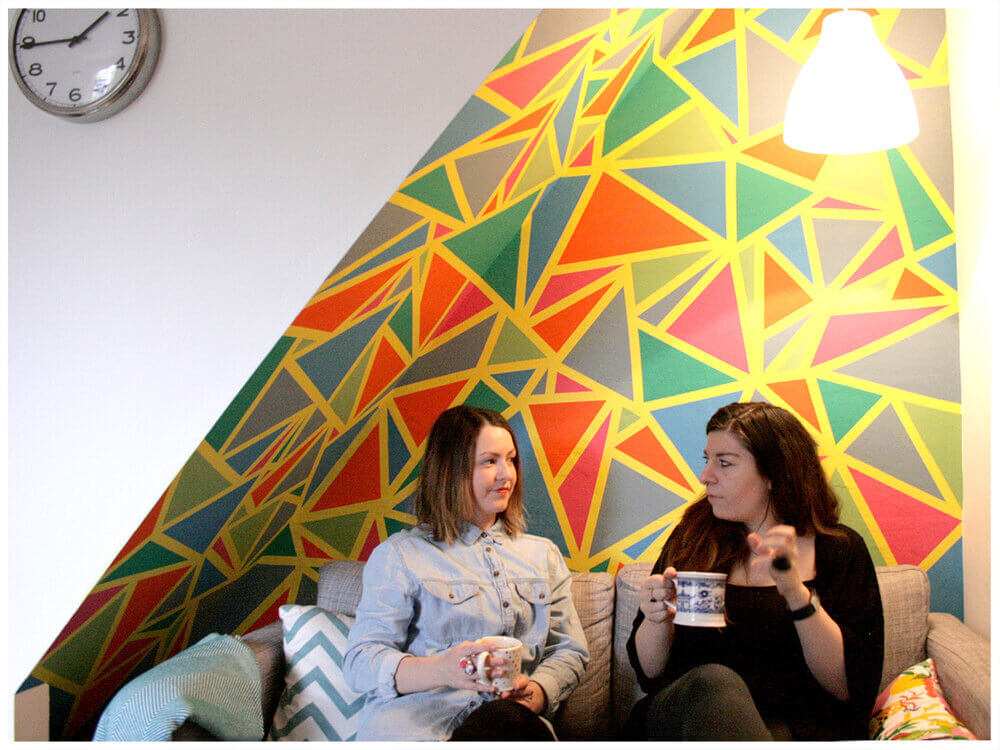 But in case you haven't (or you'd like a little more information) take a look below and you'll learn more about the range of art we offer here at Studio 10.
Why not head to our Artwork page where you'll catch a glimpse of the huge artistic range we offer here at Studio 10.
Hand painted murals
Studio 10 bespoke murals are uniquely designed and created for every client. So if you want to give the artist free rein with just a vague brief to guide their way, or you have something very particular in mind you're looking to create, Studio 10 will deliver a bespoke piece, courtesy of the finest local artist Colchester has to offer.
Superheroes, pop art, unique personalised works, beloved children's classics, and inspired original designs that are out of this world! All hand painted murals commissioned with Studio 10 are designed, created, and painted with passion and artistic flair.
Whatever it is you're looking for, Studio 10 will provide you with the best local artist Colchester can offer. And we might just have the finest mural artist Colchester has ever seen here at Studio 10. But we'll leave that up to you to decide!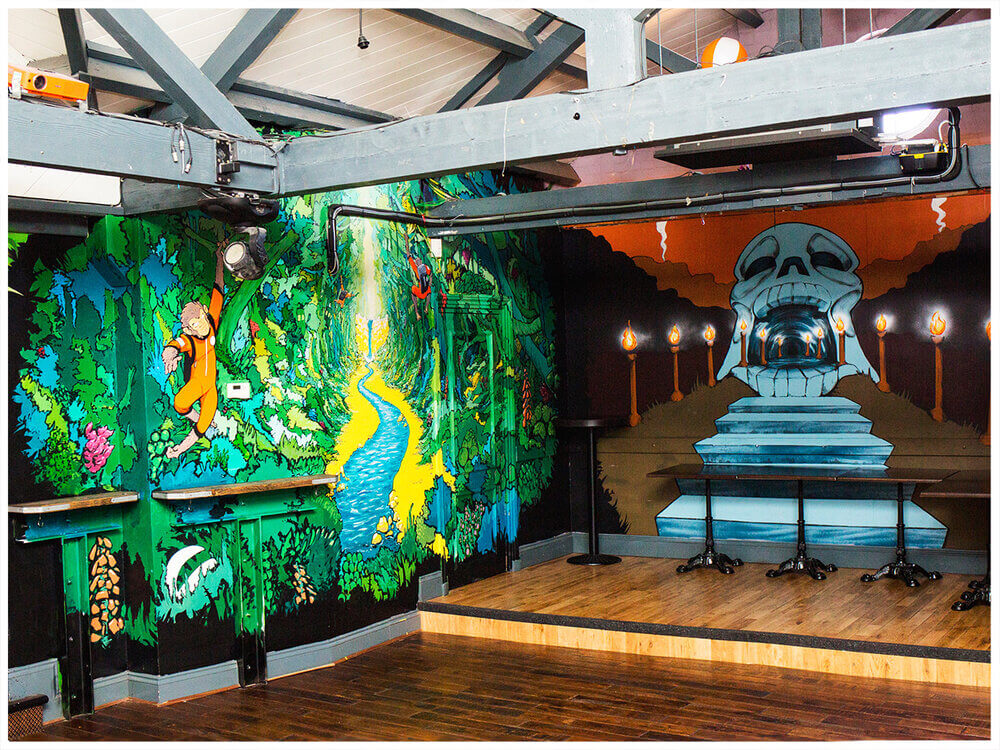 Life drawings
Life drawing is a practice as old as time and there's something naturally authentic about every piece. Nothing else reflects the style of the artist quite as well as their life drawings, and John Livingstone is no different.
John conveys human form in a striking balance of line, light and shadow. Every piece seems to flow from one corner to another and would make an intriguing addition to any collection or space.
But don't take our word for it, see for yourself by heading to our online store.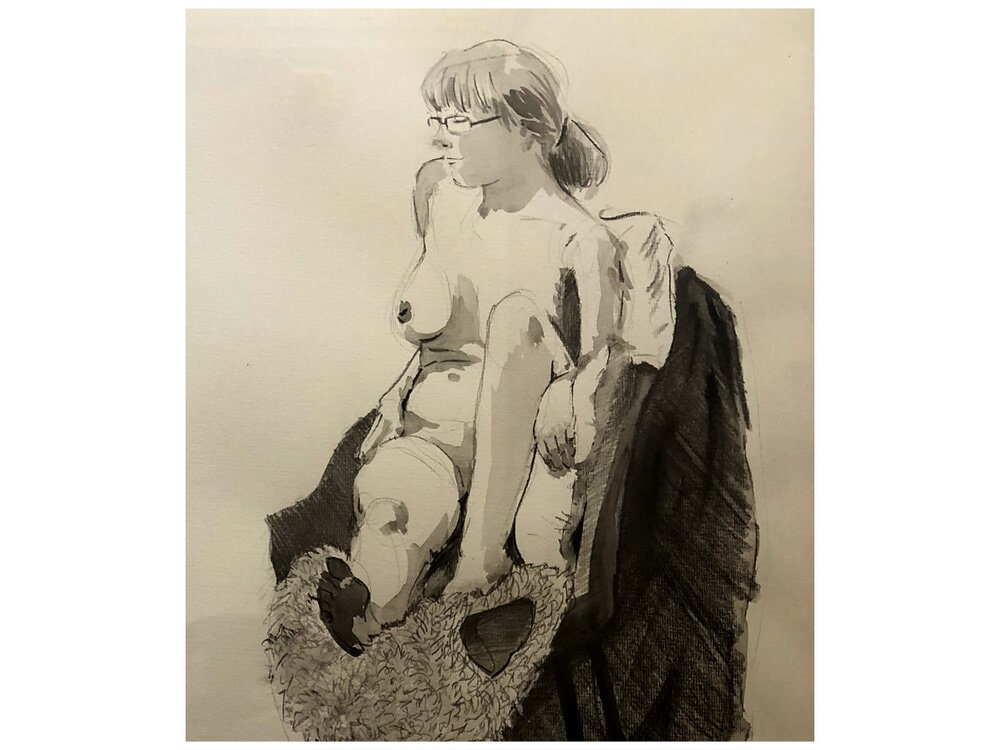 Abstract Paintings
Abstract art is very much in the eye of the beholder, with each piece meaning a variety of things to different people. This is what makes abstract art so interesting! Art, abstract or otherwise, impacts our brains more than we think. Did you know that wall colour can actually influence our mood?
So imagine what an incredible piece of artwork, created with extraordinary colours can do?
Studies have shown that office art can have a great impact on productivity, mood, and wellbeing. So maybe this is the unique business boost you've been looking for? And it isn't just abstract art that elicits these effects, so feel free to display your favourite art pieces and you'll be met with wonder, wellbeing, and workplace improvement.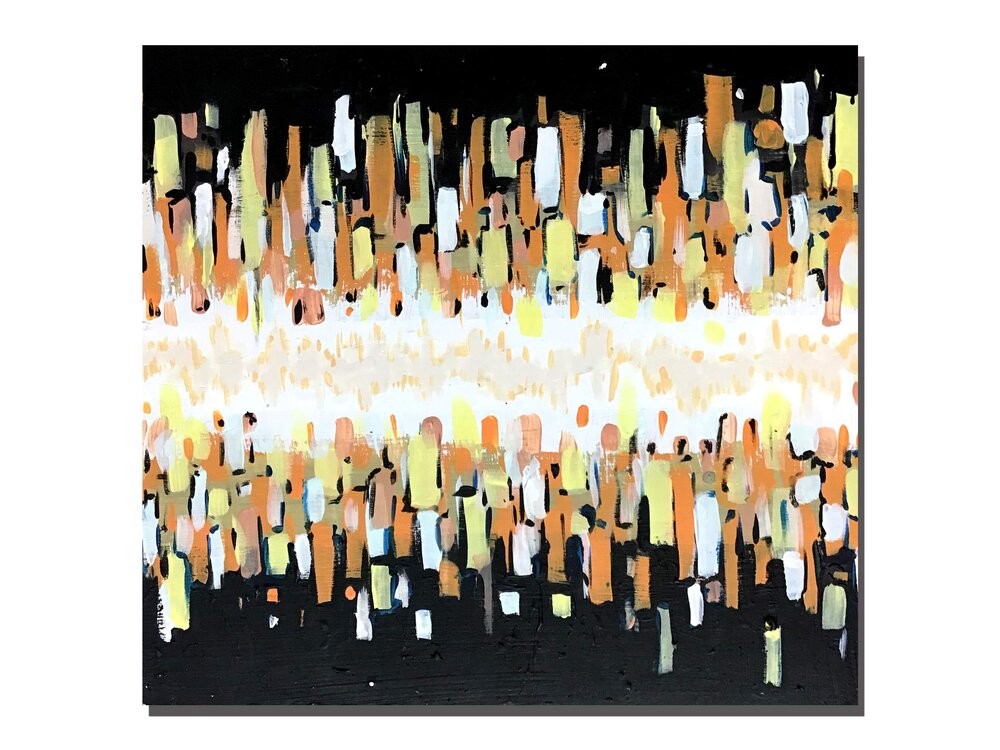 Contemporary artwork and pop art
Of course, you can't be part of the 21st Century without experimenting with pop and contemporary art. And John Livingstone has composed quite the portfolio on these disciplines.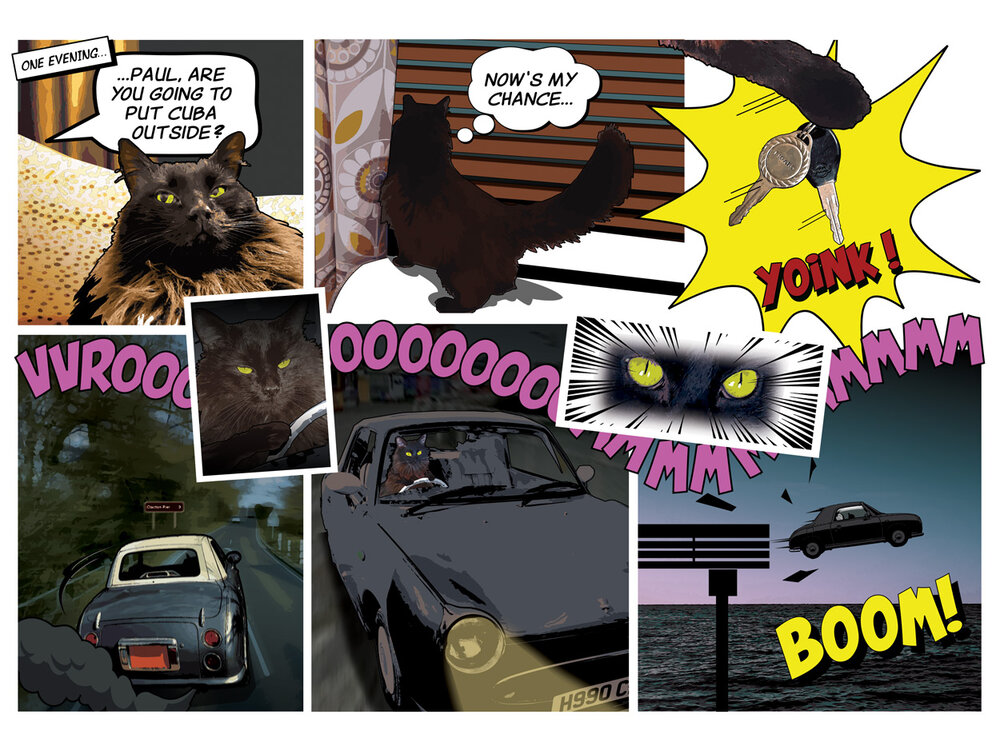 This is a firm studio favourite and combines everything John represents as an artist: style, personality, and a hint of humour.
We like to think that every life drawing, abstract painting, and handpainted mural completed by Studio 10 lends a touch of personality to any bedroom, common area, or office. But for those of you who would like an extra serving of personality, we're here to tell you that when looking for a local artist, Colchester can deliver.
Studio 10 offers a range of artwork for sale in Colchester, but we also offer pieces not displayed on our website – because they haven't been created yet. This is part of our custom service – we design and create bespoke hand painted murals, personalised pet portraits and original paintings on commission. Whether you have a vague concept for an original commissioned work, or you have an in-depth brief for us to stick to, simply get in touch and begin your journey to a beautifully bespoke future.
Get in touch with the best local artist Colchester has to offer today!
You won't find this kind of art in any store. The artwork we offer here at Studio 10 is all one of a kind. More often than not these original works are created using only artistic skill and ingenuity (and perhaps a few materials from our local art supply outlet)!
Have a browse of our artwork for sale and get in touch with the Studio 10 team today.